100% is proud to introduce a new collection of Peter Sagan Limited Edition sunglasses that will debut at the upcoming Tour de France.

The inimitable Peter Sagan will wear the iridescent frames at the Tour de France. Only a very select number of those Limited Edition sunglasses will be produced and made available for sale. Due to the innovative color process, no two frames are exactly alike, which makes every frame completely unique.

Three models make up the stand-out collection, which is made up of the S2, Speedcraft and Speedtrap models. The unique iridescent processed finish of the frame matches the red/gold mirror of the HiPERLENS® lenses to create a seamless transition between lens and frame. All frames feature Peter Sagan's logo and come with special edition packaging.

---
Speedcraft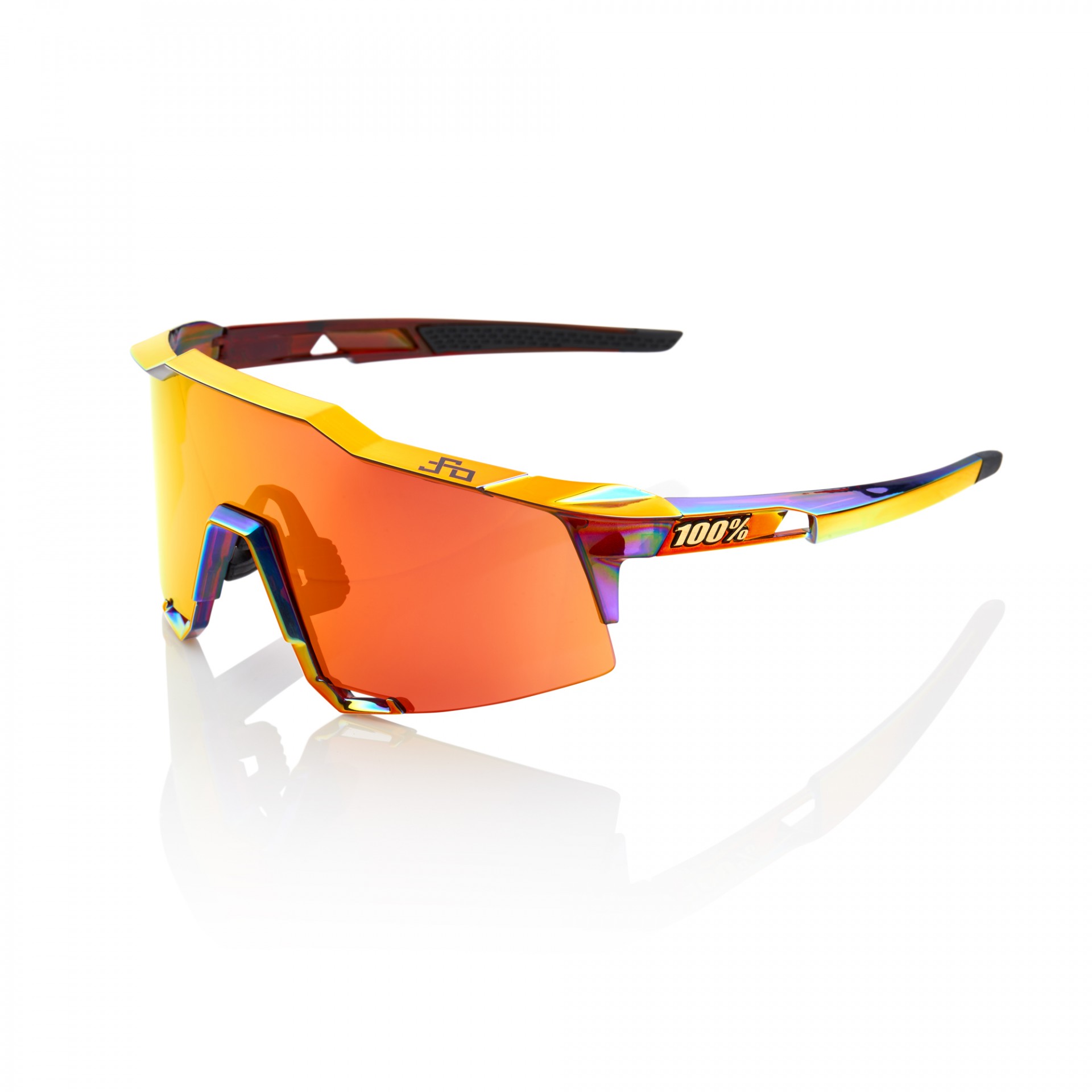 The Speedcraft is loaded with the most advanced technology for the ultimate sports performance. The signature 100% lens with its cylindrical shield offers 360º visibility and increased protection. Ultra-grip rubber nose pads and temple tips offer a secure fit and provide all-day comfort while lower air scoops increase ventilation and reduce moisture on the lens.

---
S2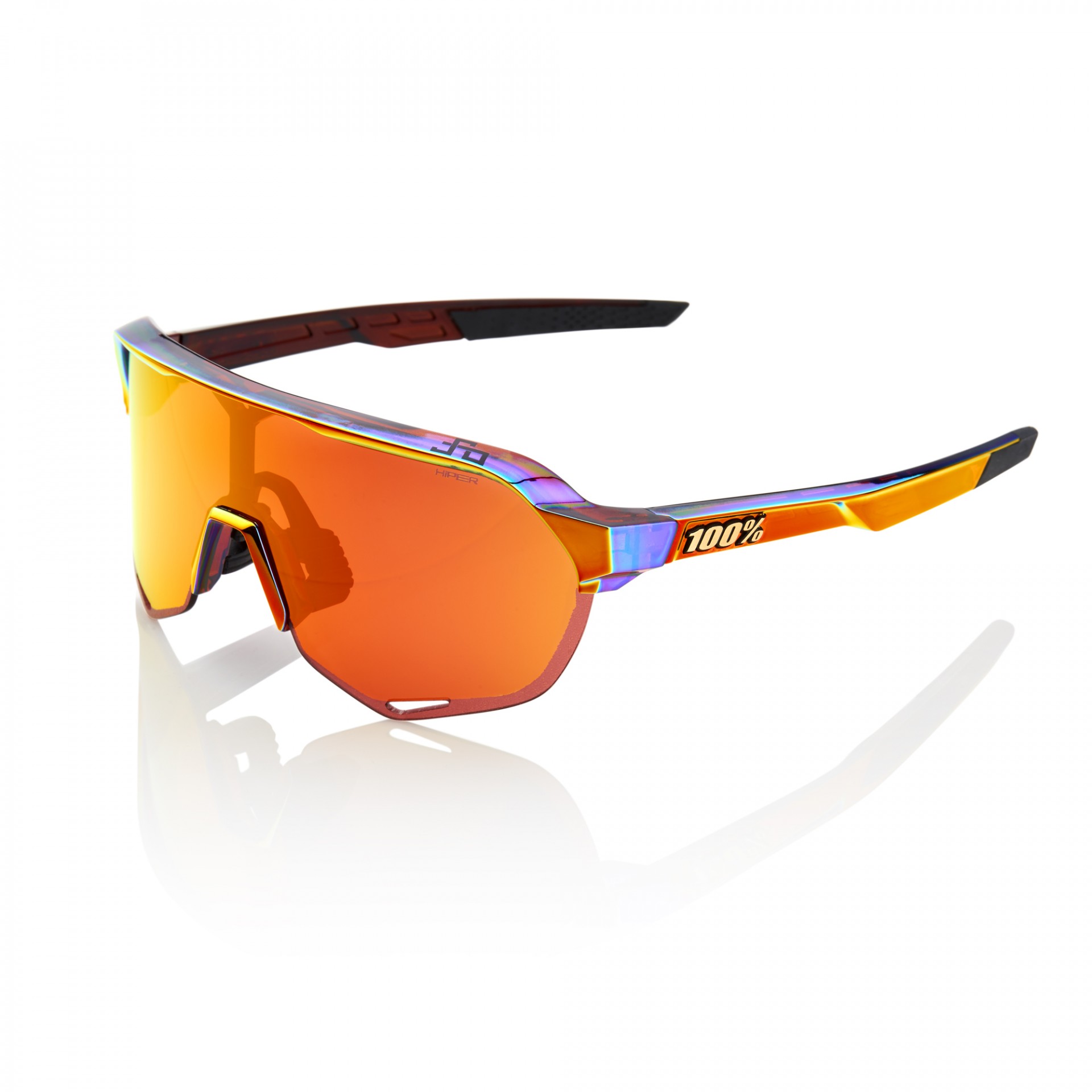 Inspired by the Speedcraft's incredible success on some of the cycling world's biggest stages, the S2 is all about speed and has been newly refined for everyday sports performance. Innovative technologies from 100% and the brand's signature lens have been tuned for riding at any level. S2's laser-etched edging provides the look of a full frame in a rimless cylindrical shield.
---
Speedtrap
The expansive six base single lens shield increases peripheral vision and protection. 100% have worked hard to deliver enhanced vision and clarity by following the natural contours of your eye. Featuring cooling vents and uncompromising fit with three-way adjustable temple arms. The goal with Speedtrap is to combine ultimate performance with aggressive futuristic styling.

---
Pricing and availability:

There will be extremely restricted quantities on all three styles across the globe of which the UK has just a small allocation.

• Speedcraft – RRP: £199.99
• S2 – RRP: £199.99
• Speedtrap – RRP: £209.99

Will be available to buy from www.sigmasports.com.
For more information about 100%, visit the website at www.ride100percent.com