Shimano Tech Reps from Madison are set to host a series of informative and useful training days for bicycle retailers in Ireland this April.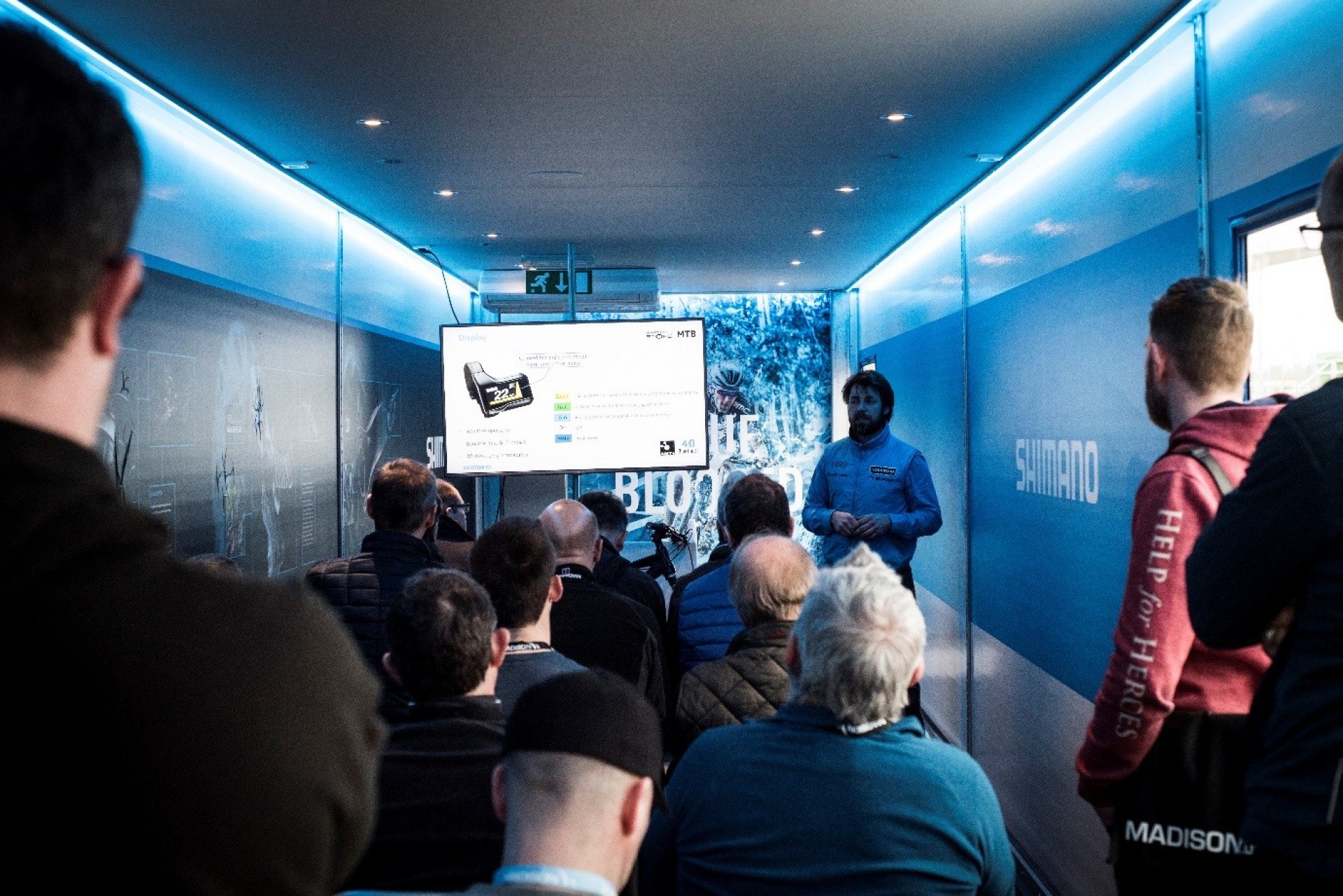 Peter giving a Shimano STEPS presentation at iceBike* 2017

Peter Treviss, Shimano Tech Rep at Madison will be hosting three days of workshops in Roscrea, Glencullen and Castlebar, which are open for any interested bike shops and mechanics to attend. There will be particular focus on some of the Shimano hot topics at the moment including the new Di2 features, Shimano STEPS and Shimano S-Tech.
It provides an excellent opportunity for retailers and mechanics to spend some time with Shimano, find out what's new and most importantly ask any questions that they may have been getting from consumers. Peter is one of the most highly qualified Shimano representatives in the UK and Ireland so is the perfect person to assist with any technical questions about the products that bike shops sell.
There will be a morning and afternoon session at each of the events, with the option of going for a ride on the trails at each location in the afternoons.
For any attendees that are interested in riding the local trails after some product talk, they are asked to book on www.thegap.ie or email val.hollingsworth@madison.co.uk.
Talking about the training sessions, Peter Treviss said: "We have wanted to come over to Ireland to host some training events for some time and these sessions are a great opportunity for interested shops and mechanics to find out about the latest innovations coming out of Shimano. The bike world changes so quickly and frequently that it can be hard to keep up, so hopefully plenty of people will come to these sessions and find them really useful."
Venues, dates and times listed below:
Morning Session: 10am – 1pm
Afternoon Session: 2pm – 5pm
Tuesday 17th April:
Bike Park Ireland, Fairymount, Ballingarry, Roscrea, Co Tipperary E53NX49.
Wednesday 18th April:
Glencullen Adventure Park, The Gap, Ballybrack Road, Glencullen. D18 HX29.
Thursday 19th April:
Turlough Community Centre, Turlough Village, Castlebar, Co Mayo.
For more information, interested mechanics and retailers are encouraged to email val.hollingsworth@madison.co.uk.